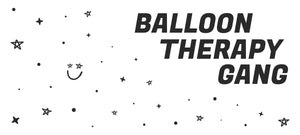 DIY BALLOON GARLAND KITS
Collections: DIY Balloon Kits, Home page
Wanting a Balloon Garland Kit designed just for you or your event? No problem! Let us find and style the perfect garland for your occasion and send it to you!   All Custom Boxes come with the foll...
Collections: Home page
Pop Bottles not Balloons with the Champagne Campaign 15ft DIY garland kit! Be the life of the party with this attention-grabbing setup, perfect for home celebrations, Instagram photos or to as a f...
Collections: Home page
Party like there's no tomorrow with this fiesta-themed 15ft DIY garland kit! Perfect for taco Tuesday, a festive b-day or a fun afternoon activity with the kids, this bright design is sure to brin...